Oral Appliance Therapy
Are you struggling with CPAP therapy? You are not alone. We offer alternative treatments using oral appliances suited for obstructive sleep apnea, snoring, or teeth grinding/clenching.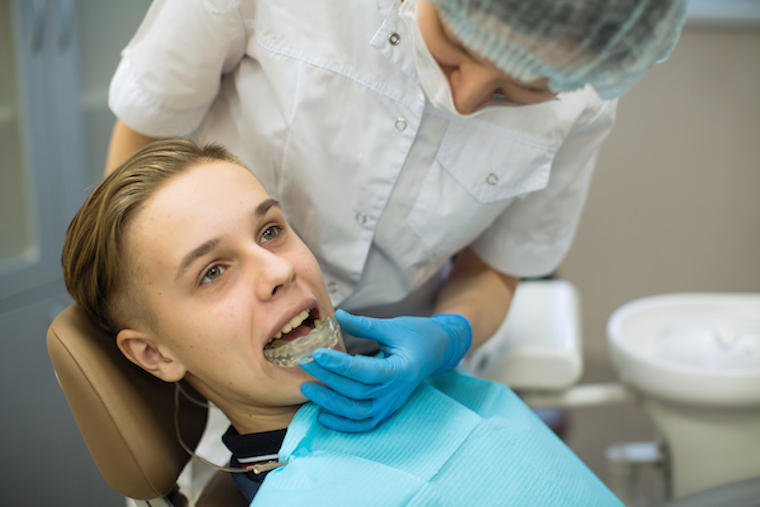 Oral appliance therapy is a treatment option for snoring and obstructive sleep apnea (OSA). This type of therapy involves wearing a custom-fit oral appliance over your teeth (like an orthodontic retainer or mouthguard) while you sleep.
The oral appliance keeps your tongue in place and prevents your airway from collapsing by supporting your jaw in a forward position. A custom-fit oral appliance improves your sleep, restores your alertness, and revitalizes your health.
If you suffer from teeth grinding, snoring, or obstructive sleep apnea, schedule an appointment with one of our sleep specialists today to get the relief you deserve.
Benefits of Oral Appliances
Oral appliance therapy is an effective treatment option for patients who struggle with CPAP therapy or whose doctor has written a prescription for an oral appliance.
Patients like oral appliances because they are:
An alternative for CPAP intolerant patients
Custom-fit for maximizing the effectiveness
Non-invasive, quiet, and comfortable
Portable and travel-friendly
Easy to care for with no ongoing costs or upkeep
What to Expect from Oral Appliance Therapy
Each patient reacts differently but most patients experience significant improvements with oral appliance therapy over traditional CPAP therapy.
Some patients do experience minor side effects at first, but most resolve (within a week or two) with regular and consistent use. At first, you might experience:
Jaw discomfort
Sore teeth or gums
Increase or decrease in saliva
Awkward bite
Types of Oral Appliances
We offer a variety of oral appliances suited for teeth grinding, snoring, and sleep apnea. Each patient responds to oral appliances differently, so we offer several options to ensure we find the perfect appliance for you and your unique needs.
Our oral appliances are of the highest quality and custom-calibrated to fit your needs. We want to give you the best possible night's sleep.
Snoring and Obstructive Sleep Apnea (OSA) Oral Appliances
Here are just a few of the different types and styles of oral appliances we offer at our office.
CPAP
Those who have been diagnosed with sleep apnea previously have probably tried a CPAP.
Traditionally considered the gold standard for sleep apnea patients, a CPAP machine supplies a constant flow of air through a fitted mask that covers your nose and mouth. The CPAP machine helps you breathe at night and can also decrease snoring.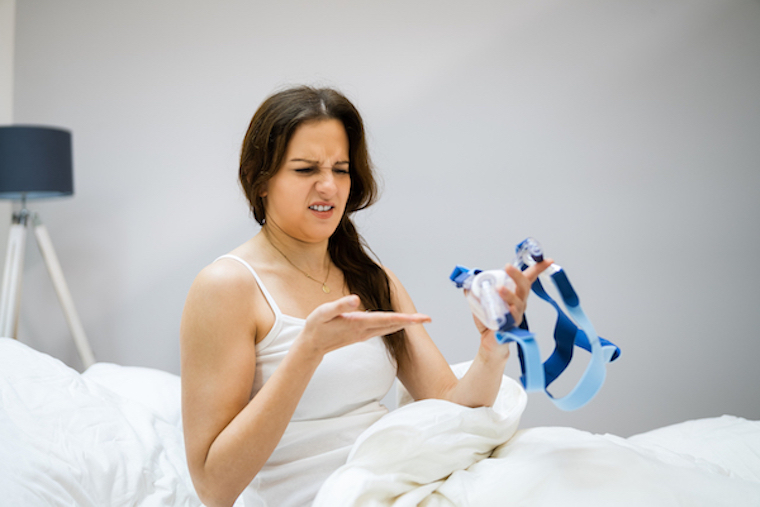 Have you tried CPAP therapy and failed? Unfortunately, CPAP doesn't work for every patient.
Some people struggle with the fit of their CPAP masks. If it is not properly sized or adjusted, it can leak or cause pain, marks on the face, and ulcers or sores. Others may find breathing against the pressure uncomfortable. CPAP machines can also be noisy, bulky, difficult to travel with, and require frequent and thorough cleaning.
Without support, these issues can make it hard to adjust to therapy. We want to help you get relief. Schedule an appointment with us today to determine if oral appliance therapy is a viable alternative for you.