Snoring & Sleep Apnea Relief
Learn about the symptoms and health risks associated with sleep apnea and find out how to get relief so you can sleep better.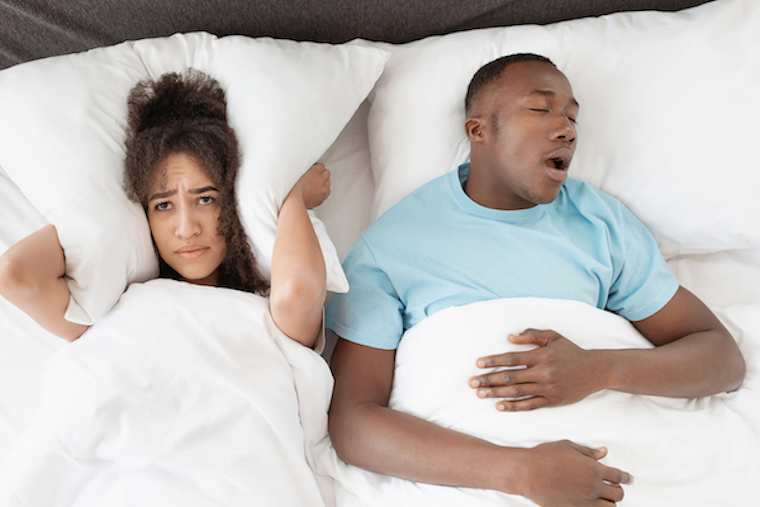 If your sleep partner complains about your snoring or you wake up repeatedly during the night and have no idea why you may have obstructive sleep apnea — a common but dangerous sleep and breathing disorder.
If you suffer from snoring or sleep apnea, schedule an appointment with one of our sleep specialists today to get the relief you deserve.
What is Snoring?
Snoring is simply the sound that occurs when soft tissues in the mouth and throat vibrate as a person breathes. Snoring is often a symptom of obstructive sleep apnea.
What is Obstructive Sleep Apnea?
Obstructive sleep apnea (OSA) is a common breathing disorder characterized by repeated breathing pauses of 10 seconds or more multiple times per hour during the night and is caused by a blocked or partially blocked airway.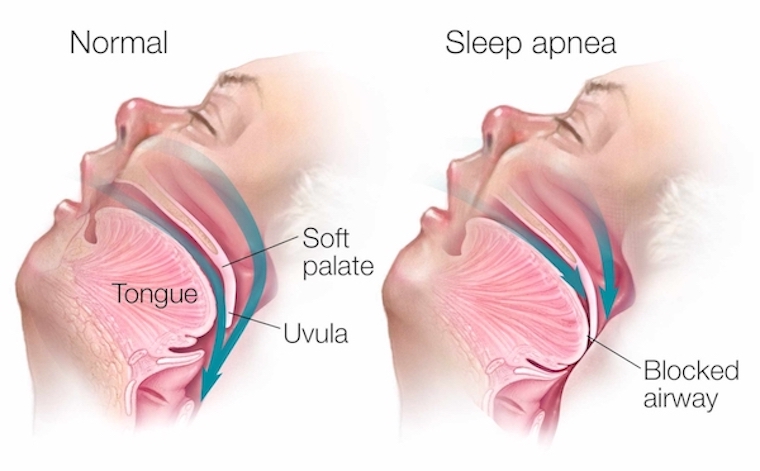 The interrupted breathing results in reduced oxygen flow that, in turn, causes micro-awakenings, which can have a severe impact on your quality of sleep and overall health.
Symptoms of Obstructive Sleep Apnea
There are several telltale signs that you might have OSA, including but not limited to:
Persistent or loud snoring
Silent pauses in breathing
Choking or gasping sounds
Daytime sleepiness or fatigue
Sleep restlessness or unrefreshing sleep
Insomnia
Morning headaches
Frequent nighttime urination
Memory challenges, mood disturbances, and/or difficulty concentrating
Irritability or personality changes
Bad dreams or nightmares
Restless legs
Risks Factors for Developing Sleep Apnea
Several factors can increase your risk of developing OSA. Some are due to genetics but others are the result of age and/or lifestyle. These include:
Being overweight or obese
Family history of OSA or snoring
Male gender
Heart disease and/or A-Fib
Large neck size
Middle age or menopause
Hypertension
Airway abnormalities (enlarged tongue, tonsils, or uvula)
Alcohol consumption
Hypothyroidism
Health Risks Associated with Sleep Apnea & Snoring
While snoring is not dangerous, the lack of oxygen that results from sleep apnea increases a person's risk for many serious conditions, such as:
High Blood Pressure
Heart Disease
Stroke
Pre-Diabetes and Diabetes
Depression
Headaches
Dementia
Type II Diabetes
Sexual Dysfunction
GERD (acid reflux)
Death
Testing for Sleep Apnea with a Home Sleep Test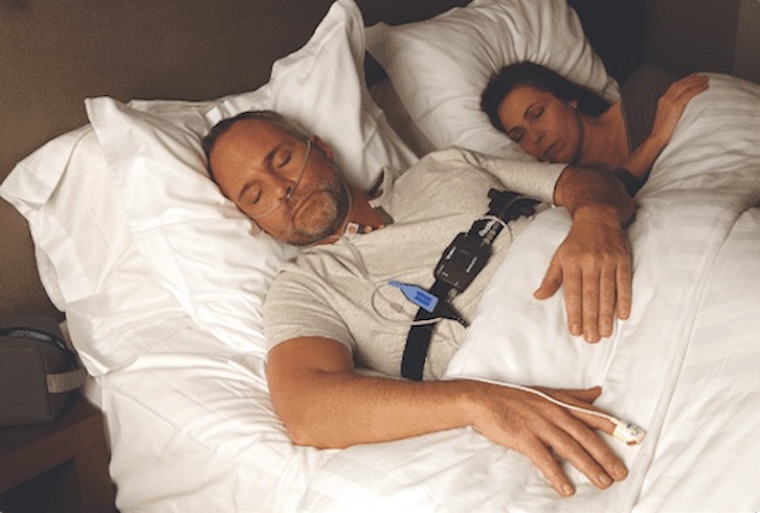 One way to begin exploring your sleep is by contacting our office. Often a study test is needed to evaluate your average sleep. When possible, we like to use at-home testing as a convenient and affordable alternative to getting a sleep test in a sleep lab.
At-home sleep tests are very easy to use — A kit is sent directly to your home, a video or paper instructions show you the simple steps to start the study. After two nights of sleep, you return the sleep test to the laboratory for analysis via mail. Once analyzed, our office receives your results from a board-certified sleep physician and then we'll discuss your treatment options.
Visit this link to learn more about home sleep testing.
While at-home sleep tests work great for most people, they are not for everyone.
A home sleep test is right for you if:
You have sleep apnea symptoms
You don't have other sleep disorders
You don't have serious health conditions
Treatment for Sleep Apnea and Snoring
When someone has obstructive sleep apnea the traditional treatment is continuous positive airway pressure (CPAP) therapy.
A CPAP machine provides a constant flow of air through a mask. This helps you breathe at night and can also decrease snoring. Unfortunately, not everyone responds well to this treatment due to poor fit, claustrophobia, or discomfort.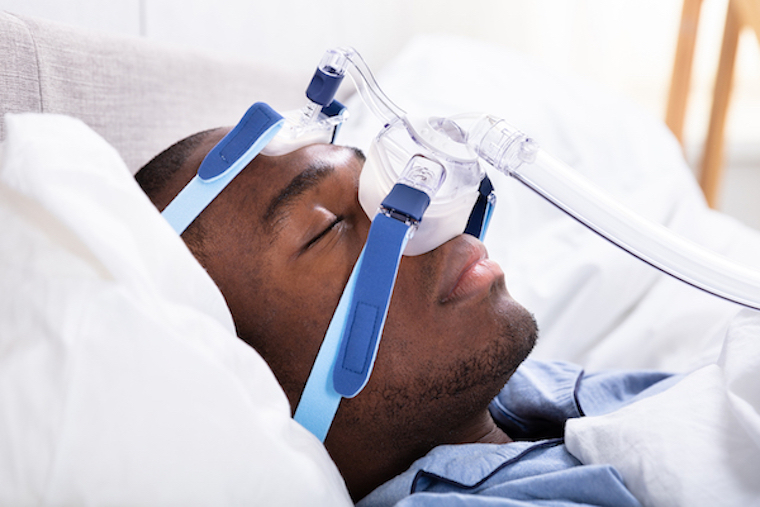 A great alternative to CPAP in patients with mild and moderate obstructive sleep apnea is an oral appliance, such as a mouthguard. We create custom sleep guards in our office to move your lower jaw slightly forward, preventing soft tissues from blocking airflow. Our doctors work with you to determine which appliance is best for your specific needs.
Schedule an appointment with us today to inquire about a sleep study or to discuss oral appliance therapy as a treatment option for your sleep apnea.